Dave McCabe
Dave completed his undergrad Degree in Zoology in Trinity College in 2008. He then completed a doctorate in Veterinary Medicine in Szent Istvan University in Budapest in 2014. Thereafter he worked in a country practice in Carlow for six months before joining O'Scanaill Veterinary in October 2014. He is currently doing a post graduate certificate in small animal surgery.


Outside of work, Dave is a keen follower of all sports and loves to travel. He spends most of his spare time either running or hanging out at home with his girlfriend and two cats Billo and Eamo.
Aoife Lehane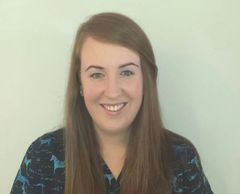 Aoife graduated from UCD as a Vet in 2015. She then moved to Canada where she worked as a mixed animal Vet for one year before moving back home to Ireland where she has since been working here in Swords. She has recently completed a post graduate certificate in small animal internal medicine with UCD. She has a keen interest in orthopaedics which she hopes to develop into the future.
Happy Calf Heading Home with Conor